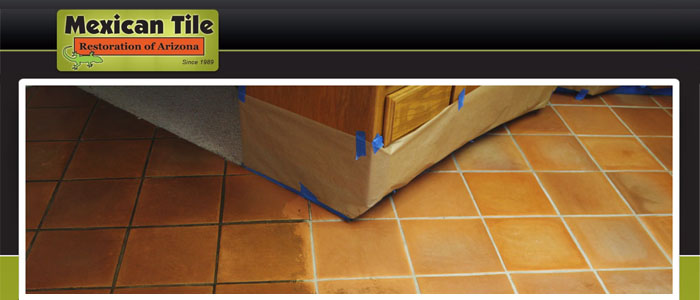 At Mexican Tile Restoration, we are able to handle all tile installation within Orange County. There are various types of tiles that you can select such as ceramic, porcelain, Saltillo tile, and even natural stone.
We will travel to your home or business and talk about your tile needs. There will be plenty of tile that you can make a selection from.
You can also come into our showroom, located in Orange County, and select from thousands of different samples of tile and carpet.
We can measure your home or business and install your tile within 2 weeks after you place your order.
Call us to talk to our staff about your tile needs today.
Types of Tile
Mexican Tile Restoration, Inc. will bring your flooring back to life. Listed below are different tile types and the differences so that you can make a good selection based on what you need.
Porcelain Tile

Porcelain tiles are chip resistant. This is because porcelain is baked a very high temperatures and will often be denser. These tiles are also moisture resistant. The best thing about porcelain tiles is that the color will be completely through the tile, so if happens to chip, you won't actually notice. Plus, porcelain is really tough.
Saltillo Tile

Mexican Tile also called Saltillo Tile is quite porous and needs to be sealed once a year to help prevent discoloration as well as staining. Many porous tiles will often soak up anything that is spilled on it unless it has been sealed properly. Mexican tile is made and then sun dried. Saltillo tiles is very soft and can chip easily.
Ceramic Tile

Ceramic tile is made from trace materials and clay. The clay is formed into various shapes and then baked in a kiln. This type of tile will either be non-glazed or glazed. Often times to prevent stains, a non-glazed tile will have to be coated in a sealant. While, a glazed tile tends to be glossy and smooth looking that is comparable to marble but without the high price tag.
Natural Stone

Natural stone will include travertine, slate, and marble. There are two types of tile that is considered more expensive when compared to porcelain, ceramic, or Saltillo, and those are travertine and marble. Travertine is a type of limestone formed by natural springs, and non-acidic cleaners are used to clean it. Marble will be quite durable and much harder than Travertine. Both travertine and marble flooring can easily stain if it is not seal properly once a year.
Why tile flooring?
Tile or stone flooring can change the look of any room, especially the kitchen. Selecting the right floor tile can be hard. The kitchen is considered a focal point of the home, and you may want to add tiles to the counters, walls, and even the floor. There certainly is not a limit on what you could do with the kitchen when you use tile. You could begin with a backsplash or you could simply do the floor or maybe the whole kitchen. Start by calling us today for a free estimate.
It is very exciting to liven things up in your home or business with tile or stone flooring. There are literally hundreds of types and styles that you can choose from. You have porcelain, ceramic, natural stone and even Saltillo. If you aren't sure where to start, then call us and ask questions. Our friendly staff is here to help you.
Have a beautiful bathroom can certainly help you to unwind and even relax. It can raise your property value, and even impress your guests. There are plenty of things that need to be considered when you select tile for your bathroom or shower. Various styles and colors will create a different look for your home.
Research has shown that you should pick tile based on your needs and the size of the area that needs to be covered. If you have a small bathroom, then you may want to have smaller tiles and if you are unsure of what size you need, we can help. You should also consider what type of tile or stone flooring will look best in your bathroom or shower. Bring a photo of your bathroom and a color scheme you want, so we can help you select the best tile for your newly updated bathroom.
With hundreds of brands and styles of flooring to pick from, just come to our showroom in Orange County and allow us to help you select your flooring and have it installed in 2 weeks or less.
Schedule Tile Installation
Our team of tile professionals stand ready to help you install your tile the right way from the start. We specialize in installation, restoration, and grout services so we know the challenges and finer details of how tile wears and the best way to install it in the first place. To get your services started in Orange Country California please call 602-370-6082.
Summary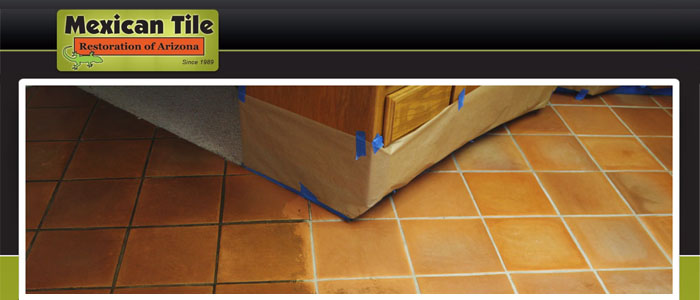 Service Type
Provider Name
Mexican Tile Restoration
,
Area
Orange County, California
Description
At Mexican Tile Restoration, we are able to handle all tile installation within Orange County. There are various types of tiles that you can select such as ceramic, porcelain, Saltillo tile, and even natural stone.