How Much Does Tile Refinishing Cost?
If you are looking for information about tile restoration costs, Mexican Tile Restoration can help!
TILE REFINISHING VS TILE REPLACEMENT COST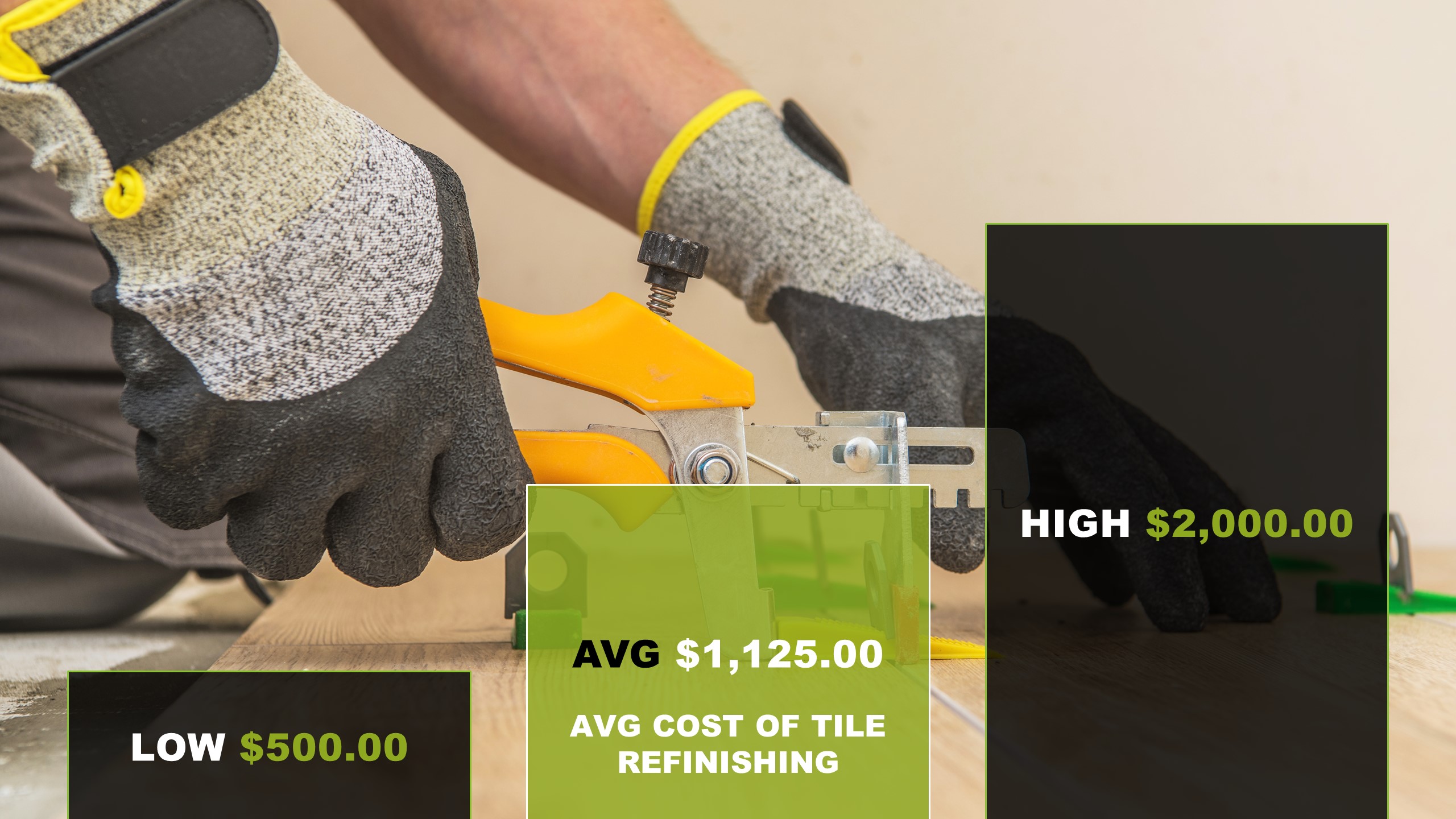 According to Home Advisor, the average price to refinish ceramic tile also is $1,075 prices range between $150 – $2,000 or if you are pricing by square foot expect a range of $4 – $10 per square foot. In comparison, the average price to install ceramic tile is $3,500 and ranges between $2,700 – $13,000. Another factor to take into account is time, tile refinishing can be done in as little as 8 hours by contrast tile replacement can take up to 4 weeks from start to finish.

We first start with cleaning the tile as well as the surrounding area to remove any oil, dirt, or other debris from the site.
Next, we evaluate the tile for damage like cracks, then we begin etching the tile and repairing chips so the refinishing agent can bond with the tile correctly.
After we apply a primer to the tiles and begin to recoat the grout.
During our final step, we will inspect the work area to ensure there are no cracks or damage to caulking or grout then we will apply the final coat of enamel.
FREE TILE REFINISHING QUOTES IN PHOENIX

For the last 27 years, Mexican Tile Restoration has provided tile refinishing, tile restoration, grout cleaning, among other services for Saltillo tile, marble tile, travertine tile, granite tile, terrazzo tile, limestone tile, porcelain tile, and ceramic tile floors. We also offer grout cleaning/sealing
Get a free tile restoration quote anywhere in Phoenix including Scottsdale, Mesa, Tempe, Chandler or anywhere else by giving us a call today.  Mexican Tile Restoration cleans and removes scratches from old saltillo tile and grout, reverses fading damage from excessive sunlight, replaces broken tiles, matches colors for replacement tiles, mends chipped grout lines, and polishes and seals your entire floor to make it look brilliantly new again!
We invite you to call us today at 602-370-6082 to discuss your tile & grout restoration and service needs in Phoenix, Arizona!